You'll love all the free amenities we offer
Standards of Villa Franka
Included: higher standard of cleanliness and hygiene, cleaning products and detergents for washing machine and dishwasher, bathroom articles, some of the basic food products, an outdoor kitchen (gas barbecue), outdoor shower, Internet (free WiFi), available parking for 3 or more cars (in closed yard), closed bike storage with necessary equipment, welcome basket of Villa Franka
Premium service of Villa Franka
Premium services of Villa Franka: provide personal and individual service (concierge), including a special price (discount) for trips by boat, rent a bike, water sport, diving, amusement park, Istrian delicacies, restaurants, … and more (we are constantly looking for new offers)
Biodesign Pool
"Imagine being in a pool with a beach, shore and underwater sitting areas, whilst being massaged and refreshed by an outpouring of air bubbles rising from the pool bed. Imagine a swimming pool perfectly integrated into the surrounding landscape. A natural pool, with crystal clear water, that enhances the garden in all seasons."
MARA – Free service for baby and kids
Do not bring unnecesary baby and kids luggage!
MARA included many toys for girl and boy, kids playroom and playground, game room, but also everything your baby and kids have at home and need for sleeping, eating, walking, bathing.
Your home in Istria! An ideal place for Your family and friends!
Villa Franka detached house is located in Nedešćina, on the eastern coast of the Istrian peninsula, 5 km away from the Town of Labin and 10 km away from beautiful beaches in Rabac. This 7-room Villa ( 250 m2 on 2 floors) consists of two Apartments (the Modern and the Classic)  which can accomodate up to 10 people. It is situated at a peaceful and sunny location with a large courtyard dominated by a biodesign pool with hydromassage and a detached pool house with kitchen/living room, bathroom and children's room.
From the private fenced courtyard (the area of which is 3.200 m2) which includes a garden, an orchard, a vineyard, a flower alley and an outdoor children's playground there is a view over the bell tower of the parish church of Holy Trinity, situated at the center of the town Nedešćina.
We're all different. Let us help you tailor your holiday to your needs. Upgrade your stay with many exlusive and fabulous services.  You will feel as though you are in your own home.
Welcome!
Things to do in Labin, Rabac and Istria
Labin is an old medieval town located on the eastern coast of the Istrian peninsula, on the 320 meters high hill above Rabac, only about 3 kilometers from the sea and about 40 kilometers from Pula.
Old name of Labin is Albona. The town was first mentioned in 285 AD. It has rich history and many monuments and buildings to remind us of it. The church tower built in the XVII. century is the highest point of the town offering a beautiful view of Rabac and Kvarner Bay.
Rabac is a small town whose inhabitants were formerly engaged in fishing, but the town is today a wonderful tourist destination called "Pearl of Kvarner", which attracts visitors because of its pristine nature, beautifully landscaped beaches, seaside promenade, excellent gastronomy, diverse quality tourist accommodation and numerous activities.
Istria is the largest peninsula and the westernmost part of Croatia, which is located on the northern coastline of the Adriatic Sea.
Istrian coastline is 445 km long. Next to the coast there are many smaller and larger islands, some of which have been inhabited since ancient times, and some are intact and attract the visitors with their virginal beauty and nature. Istria is adorned with unspoiled natural landscapes, crystal clear sea water, numerous natural pristine sea bays and coves with beautiful beaches.
Pleasant Mediterranean climate, proximity to the sea and natural beauty of Istria are the main reason that this peninsula has been and still is a famous tourist destination.
Find out why Lonely Planet promotes Istria as one of the world regions worth visiting.
Season
Period
Price (EUR €)
Daily
Weekly
A
6.4.2024 – 31.5.2024
7.9.2024 – 25.10.2024
295
2.065
B
1.6.2024 – 21.6.2024
24.8.2024 – 6.9.2024
330
2.310
C
22.6.2024 – 5.7.2024
17.8.2024 – 23.8.2024
398
2.786
D
6.7.2024 – 16.8.2024
450
3.150
                     Aditional Discounts for longer stays.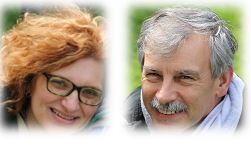 With more than 30 years spent in tourism and impressions collected from our numerous travels, we wish You a pleasant, fun and carefree stay at the "Villa Franka".  Feel delighted with Your family and friends, by the comfort of Your own home!
We wish You to experience Istria as we see it, through our Premium Level quality!
We offer the great opportunity to visit natural beauties and cultural sights, to experience our customs and traditions, and to taste our Istrian culinary specialties.
We would be proud to participate into the creation of Your precious and favourite moments.
Visit us and enjoy Your stay!
Denis & Feruco
Your information was successfully submitted.