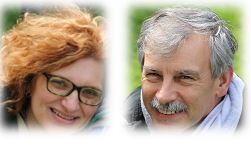 With more than 30 years spent in tourism and impressions collected from our numerous travels, we wish You a pleasant, fun and carefree stay at the "Villa Franka".  Feel delighted with Your family and friends, by the comfort of Your own home!
We wish You to experience Istria as we see it, through our Premium Level quality!
We offer the great opportunity to visit natural beauties and cultural sights, to experience our customs and traditions, and to taste our Istrian culinary specialties.
We would be proud to participate into the creation of Your precious and favourite moments.
Visit us and enjoy Your stay!
Denis & Feruco